Crumbs To Crowns
Regular price
Sale price
$9.99
Unit price
per
Sale
Sold out
In today's digital age, social media has become a vital tool for small business owners to reach and engage with their target audience. In "Social Success: A Guide to Building Your First 1,000 Followers as a Small Business Owner," Crumbs To Crowns CEO, Widson Charlemont, a FAMU graduate with a bachelor's degree in broadcast journalism, shares his expertise and insights to help you navigate the dynamic world of social media and establish a strong online presence.

This comprehensive guide is designed to empower small business owners with the knowledge and strategies needed to gain their first 1,000 followers on social media platforms. Whether you're just starting out or seeking to enhance your existing online presence, Charlemont's step-by-step approach will help you lay a solid foundation for social media success.
"Social Success" is divided into eight insightful chapters that cover essential aspects of building a thriving social media presence:
Chapter 1: Laying the Foundation Learn how to define your social media goals, identify your target audience, and choose the right social media platforms to maximize your reach and impact.
Chapter 2: Crafting a Compelling Brand Presence Discover the secrets to creating a consistent brand identity, developing engaging content themes, and optimizing your profile and bio to attract and captivate your audience.
Chapter 3: Content Strategy for Growth Unleash the power of content by understanding your audience's interests, creating valuable and shareable content, and incorporating visuals and multimedia to amplify your brand message.
Chapter 4: Building an Engaged Community Learn effective strategies for engaging with your audience, encouraging user-generated content, and leveraging collaborations with influencers and partners to foster a vibrant and loyal community around your brand.
Chapter 5: Leveraging Hashtags and Trends Master the art of utilizing hashtags effectively by identifying relevant ones, participating in trending conversations, and researching industry-specific hashtags to increase your brand's visibility.
Chapter 6: Engaging with Your Community Explore techniques for nurturing meaningful interactions with your community, including responding to comments and messages, hosting contests and giveaways, and conducting Q&A sessions and live streams.
Chapter 7: Collaborating with Others Harness the power of collaboration by cross-promoting with complementary businesses, guest posting and co-creating content, and actively participating in online communities and forums to expand your reach and influence.
Chapter 8: Utilizing Paid Advertising Discover the world of paid advertising and learn how to strategically allocate budgets, define targeting strategies, and measure and optimize campaign performance to amplify your social media growth.
Packed with practical tips, real-life examples, and actionable strategies, "Social Success" equips small business owners with the tools they need to succeed in the competitive social media landscape. Whether you're a passionate entrepreneur or a driven professional, this book will be your trusted companion on your journey to building a thriving online presence and connecting with your audience like never before. Start your path to social success today!
Share
View full details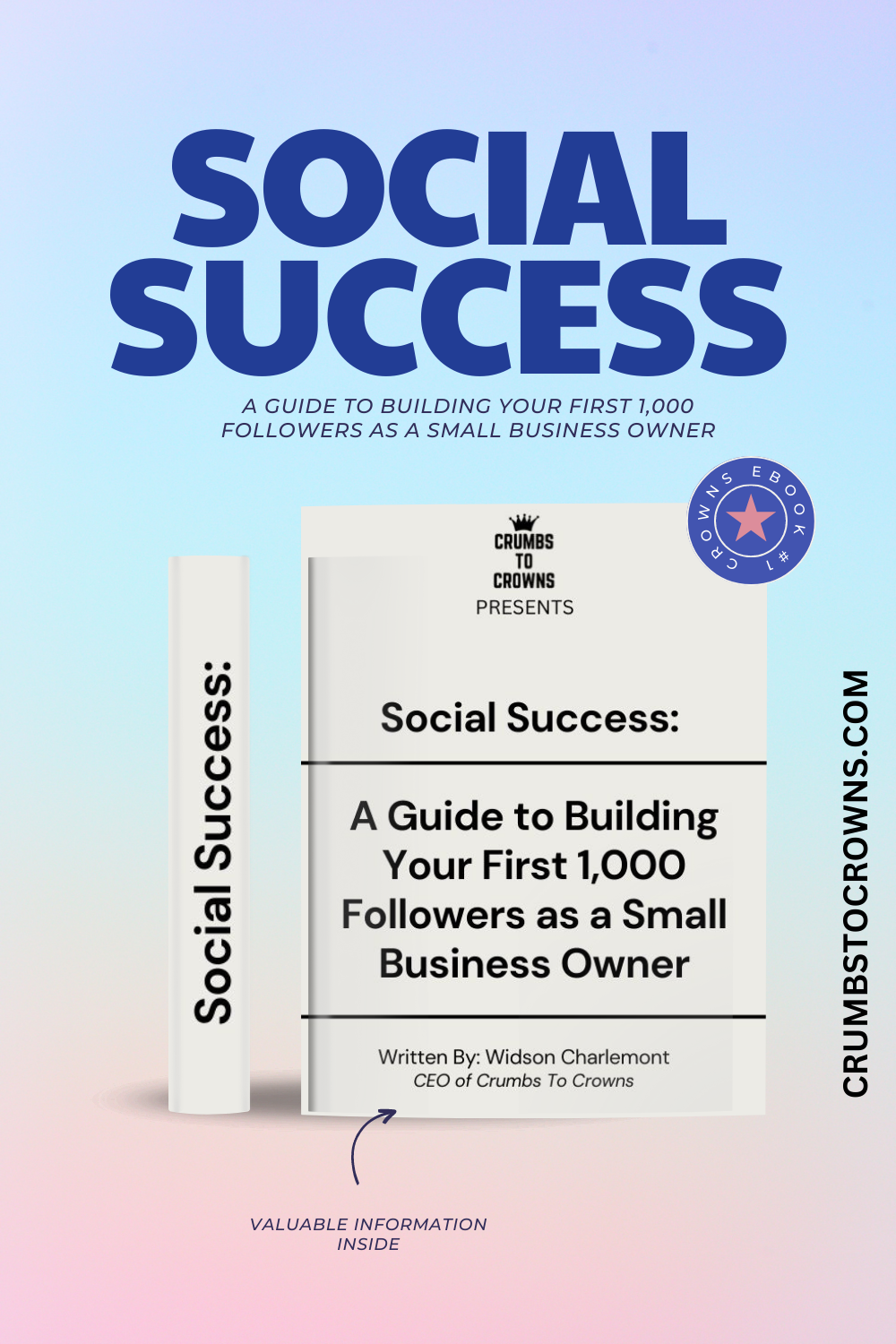 Add a title to introduce your product's features
Highlights

Provide details in each of the collapsible rows to give your customers the information they need to pick the best product.

Change the title and icon of each row to suit your brand.
Feature a compelling customer review about your product or brand.
Multicolumn

Use a combination of images and text to share information about this product, and your brand.

Multicolumn

Consider adding information about your shipping and return policies.

Multicolumn

Consider highlighting your environmental commitments.

Multicolumn

Consider describing a money-back guarantee or highlighting your customer service.
Introduce other complementary products.
DESCRIBE HOW TO PAIR PRODUCTS TOGETHER
Image with text
Pair text with an image to focus on your chosen product. Add details on availability, style, or even provide a review.
Shop now
Image with text
Pair text with an image to focus on your chosen product. Add details on availability, style, or even provide a review.
Shop now
Image with text
Pair text with an image to focus on your chosen product. Add details on availability, style, or even provide a review.
Shop now